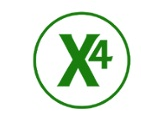 X4 Automações Ltda
X4 is a reference in developing 3D printing projects and services, developing print delivery design, selling custom 3D and CNC printing machines.
Products
3D Printers: Filament or Resin.
CNC machines: Router, laser, oxy-fuel and plasma.
CNC Hybrid: Router + laser.
R & D: Drawings, projects and development of machines.
3D printing courses and training.
---
February 03, 2020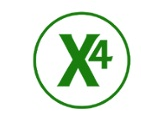 X4 Automações Ltda
(51) 99998-2558
x4@x4tecnologia.com
www.x4tecnologia.com
Av. Unisinos, 950 - São Leopoldo/RS - Brasil
graduated startup