Talent show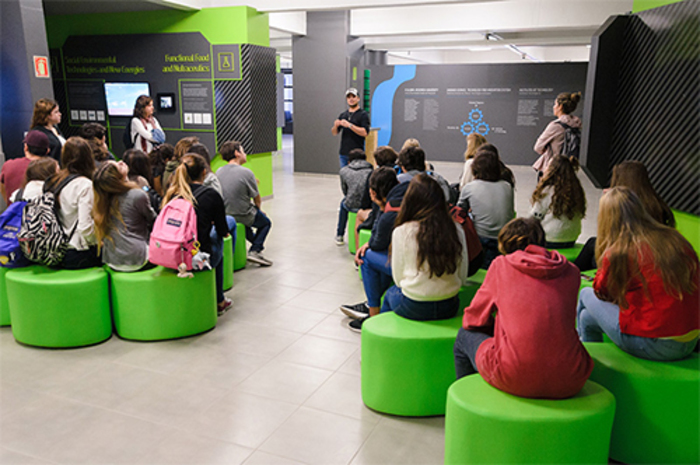 The Talent Program has been an important social transformation tool since 2011, by introducing students to the Tecnosinos environment. Through it, they get to learn about the Science Park, its structure, labs and companies. The students also get the chance to speak to business leaders from startup companies and take part in practical workshops in areas such as programming, robotics and business skills.
The aim of the program is for the students to learn more about the career opportunities that exist in the area of technology, showing them, close up, how it works through tours and recreational activities and at the same time encouraging young people to develop business skills in technology.
Although initially intended for public and private High school students and those from Technical colleges, the Talents School Program was also opened up in 2017 to students from the ninth grade of Elementary school. The program has around XX events every year, and 4k students have already taken part.
Any teachers or coordinators from public or private schools that are interested in their students taking part in the program should contact us by email: unitec@unisinos.br.
Companies based in the park, who are interested in taking part in student events, should contact us at unitec@unisinos.br.