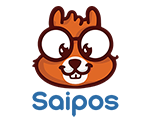 Saipos Software Services Ltda
Saipos was born to change the way restaurants are managed. Founded in 2016, SAIPOS aims to revolutionize retail through an intelligent POS that optimizes shopkeeper's time. The company's pillars are innovation (POS with machine learning and artificial intelligence), excellence in service and simplicity.
We are revolutionizing the food service market because we believe that entrepreneurship can change the world and we want to help everyone by delivering useful information for your business.
In 2017 Saipos was selected among more than 1,900 startups from around the world for one of the main acceleration programs in Latin America, Seed / MG. Where the company received several recognitions, among them the highlight for the results achieved.
We are one of the 50 approved for Startup Brasil – among more than 400 projects registered in the world. This is an action developed by the federal government to encourage initiatives with high technology. Together with Startup Brasil, we were approved in the Ventiur acceleration program, one of the main business accelerators in the country.
The Saipos restaurant system is used by more than 1,000 restaurants in more than 20 states in Brazil, and continues to grow. Not only in number of customers, but also in product and quality of service. We are passionate about what we do and obsessed with solving restaurant problems.
Products/Services: Intelligent POS with integrated management system.
Vacancies: http://vagas.saipos.com
---
February 03, 2020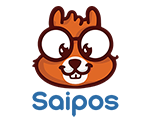 Saipos Software Services Ltda
(54) 98135-3503
(51) 99832-9763
contato@saipos.com
www.saipos.com
Av. Unisinos, 950 - Unitec I - Sala 105, 106 e 107 - São Leopoldo/RS - Brasil
graduated startup