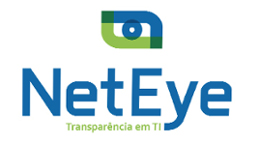 NetEye
NetEye is a company focused on Information Technology infrastructure management and security, founded in 2004, with clients distributed throughout Brazil and abroad.
The company's main objective is to optimize and monetize the operation of its clients' Information Technology, providing high performance operational and managerial management, with security and practicality.
Products and Services
NetEye Software is designed to make it easy to manage information that circulates on networked computers. With it you have security and control over everything that is stored, copied and shared.
Neteye software is a complete network computer management solution. Through its five modules (INVENTORY, SAFETY, PRODUCTIVITY, MONITORING and PERFORMANCE) all of the IT environment management is transparent, ensuring a return on the invested value and providing strategic planning data.
In addition to inventorying the entire array of installed hardware and software, Neteye sets security policies, defining rules that allow or block resource use, installation/execution of programs, and access to Internet sites.
A complete history of the actions taken on each computer is recorded and made available to guide managers and employees in their tasks. Printing jobs are also identified at operator, file, printer, and page quantity levels.
It has full interactivity with remote computers, making it possible to assist and monitor users in real time, without the need for support teams to go into the field.
It also reports on network station performance and identifies equipment upgrade needs or rearrangement possibilities, significantly reducing costs with new purchases.
---
February 03, 2020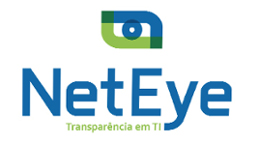 NetEye
(51) 2626-1251
contato@neteye.com.br
www.neteye.co/
Av. Unisinos, 950, Ed. Padre Rick sala 209
consolidated company