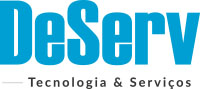 Deserv - Technology and Services
Founded in 2012, DeServ provides information security, hardware sales and leasing solutions (servers, printers, desktops, etc.), Data Security (antivirus, firewall, proxy, encryption, backup, etc.), Data Center and Microsoft licensing for your company, as well as having a range of services in consulting and management and a differentiated and personalized service. Our focus is to design, implement and manage solutions for our customers' technology infrastructure, IT services and contingency needs, whether they are large, medium or small businesses, always with the highest quality and best value in the market. We want our customers to have security and peace of mind to be able to focus their energy and resources on their core activities.
Our mission is to develop, produce and market IT products and services, while focusing on quality, cost reduction and primarily contributing to the productivity of your business.
---
February 03, 2020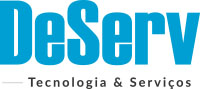 Deserv - Technology and Services
(51) 4063-6218
(11) 4063-2819
tguedes@deserv.com.br
www.deserv.com.br
Av. Unisinos, 950 - Unitec 2 - Sala 200 B - São Leopoldo/RS - Brasil
consolidated company