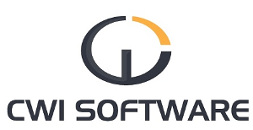 CWI
CWI Software is a company that develops systems and provides services in Information Technology, focusing on the specific needs of each client and with the mission of contributing decisively to their success. A global company, a reference in the market and recognized for its experience and quality. Founded in 1991, it has units in Porto Alegre, Sao Leopoldo, Caxias do Sul, Sao Paulo and Rio de Janeiro.
CWI offers Software Factory, Project Factory, Test Factory and Outsourcing services in the best and most widespread technologies in the market. It has CMMI level 3 certification and has received numerous awards from entities and customers as the best IT provider. It is through people that CWI turns technology into results. The company's facilities provide an ideal environment for software development, providing a collaborative climate that encourages constant teamwork, feedback and knowledge exchange.
Commitment, credibility, growth, flexibility and cooperation: these are the pillars that underpin the work of a company committed to excellence and that is passionate about what it does!
Software Factory
In order to keep the customer focused on their business, CWI offers a Software Factory service. Through a dedicated and organized team to meet the continuous demands according to customer priorities: The CWI Software Factory specializes in the business of its partners.
Project Factory
The Project Factory caters to different market scenarios, according to the specific needs and standards of each partner. This service offers extensive experience in creating custom solutions, with numerous projects delivered across a variety of technologies, making them the ideal partner for facing new challenges.
Test Factory
The CWI Test Factory works with the customer, performing different types of tests according to the needs of each system, making use of integrated tools for test planning, execution and follow-up as well as test automation for monitoring and failure prevention. Adopting control practices ensures quality, increases user satisfaction and reduces the risk of losses due to having to redo work.
Outsourcing
CWI maintains a talent bank with expertise in various technologies and business areas. In addition, it has a team specialized in looking for a professional with the profile that best meets the needs of the client. CWI's Outsourcing service allocates exclusive professionals and teams at the partner's premises or remotely at the CWI premises if the customer prefers. Teams can be resized at any time according to the varying customer demands. CWI promotes the administrative management and monitoring of professionals, providing the customer with focus on the technical management of the team.
---
February 03, 2020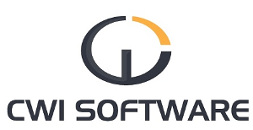 CWI
(51) 3092-7500
work@cwi.com.br
www.cwi.com.br
Av. Theodomiro Porto da Fonseca, 3101 - Cristo Rei
location
consolidated company